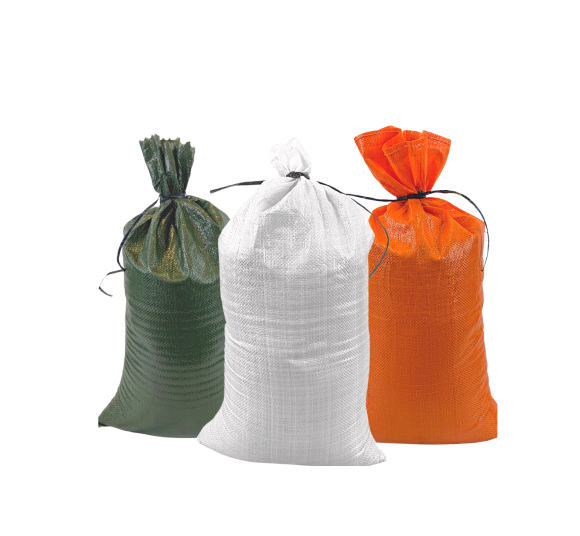 https://www.youtube.com/watch?v=Rm04k4y1wE8
https://www.durasackbags.com/wp-content/uploads/2023/06/DuraSack®-Sand-Bags.jpg
Protect what's yours
DuraSack Sand Bags withstand the harshest weather conditions and work hard to keep your home or business safe from flooding, erosion, and other natural disasters. They're made with our rugged fabric and treated with a UV inhibitor so they'll last longer than the competition.
Features:
1600 Hours of UV inhibitor, portable, easy to fill, and effective as building blocks when you need a quick dam or flood barrier. The attached tie string makes them easy to close.
Recommended uses:
Flood prevention
Erosion control
Landscaping projects
Construction site materials
Anchoring canopies,
Umbrellas
Pool covers
Material
Weight Capacity
Dimensions
Stack, secure, and sit back.
Act fast in emergencies
DuraSack sand bags are effective building blocks when you need a quick dam or flood barrier. They're portable, and built-in tie strings make them easy to fill and secure — a must-have for your year-round disaster and emergency preparedness kit.
Rely on our strength
DuraSack Sand Bags are constructed with tear-proof, puncture-proof, woven polypropylene, so they'll never fail when you need them, and our state-of-the-art UV inhibitor keeps them intact even after hours of sun exposure.
Use across situations
Whether you're working on a landscaping project, construction site, storing dry materials, or anchoring canopies and umbrellas, DuraSack Sand Bags are built to endure a variety of conditions and applications.
Sturdy, indestructible, so many uses!
– Amazon Review
You don't know how much you need something until you get it!
– HSN Review
I love these bags. They are easy to use, and I would recommend them for all who like to do yardwork.
– Home Depot Review
Great product that I use in so many ways! Sturdy, rugged, holds up well.
– QVC Review
As soon as I started using these bags, my neighbors wanted one.
– HSN Review
Sturdy, indestructible, so many uses!
– Amazon Review
You don't know how much you need something until you get it!
– HSN Review
I love these bags. They are easy to use, and I would recommend them for all who like to do yardwork.
– Home Depot Review
Great product that I use in so many ways! Sturdy, rugged, holds up well.
– QVC Review
As soon as I started using these bags, my neighbors wanted one.
– HSN Review
Sturdy, indestructible, so many uses!
– Amazon Review
You don't know how much you need something until you get it!
– HSN Review
I love these bags. They are easy to use, and I would recommend them for all who like to do yardwork.
– Home Depot Review
Great product that I use in so many ways! Sturdy, rugged, holds up well.
– QVC Review
As soon as I started using these bags, my neighbors wanted one.
– HSN Review
Sturdy, indestructible, so many uses!
– Amazon Review
You don't know how much you need something until you get it!
– HSN Review
I love these bags. They are easy to use, and I would recommend them for all who like to do yardwork.
– Home Depot Review
Great product that I use in so many ways! Sturdy, rugged, holds up well.
– QVC Review
As soon as I started using these bags, my neighbors wanted one.
– HSN Review
Sturdy, indestructible, so many uses!
– Amazon Review
You don't know how much you need something until you get it!
– HSN Review
I love these bags. They are easy to use, and I would recommend them for all who like to do yardwork.
– Home Depot Review
Great product that I use in so many ways! Sturdy, rugged, holds up well.
– QVC Review
As soon as I started using these bags, my neighbors wanted one.
– HSN Review
DuraSack® Heavy Duty Builder's Bag
DuraSack® Concrete Washout Bag
DuraSack® Heavy Duty Contractor Bag